Bri Gibson
Website Manager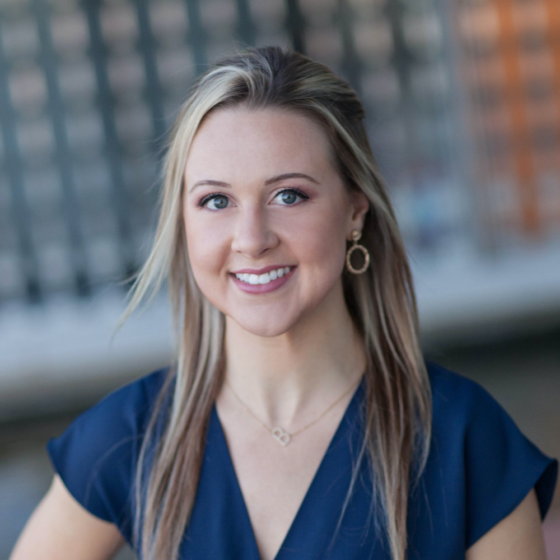 Bri Gibson is a member of the AMA Phoenix Communications Team, lending her digital marketing expertise to help with continual website updates and event communications.
As Marketing Specialist with Aker Ink PR & Marketing, Bri Gibson offers expertise in project management, data-driven decision making and automation. Responsible for devising and executing inbound marketing strategies, she ensures a company's digital footprint is thoughtful, targeted and generates the right results based on their business goals.
With unparalleled enthusiasm and drive, Bri helps companies navigate and seize marketing opportunities through their website, email system, social media platforms and both virtual and in-person events. She specializes in HubSpot Marketing and Sales platforms yet can easily adapt to new email and CRM technologies. Bri currently holds HubSpot certifications in Inbound Marketing, Email Marketing, Social Media Marketing and HubSpot Sales Software. Additionally, she is certified in Advanced Google Analytics and Google Data Studio.
Bri thrives on new challenges and is the first to dive in and investigate roadblocks that hinder a company's growth goals. She's especially adept at using analytics as a problem-solving tool and implementing automated processes to drive more efficiencies and generate leads.
learn more about marketing from our experts
The Importance of Authenticity in Modern Branding From practicing good storytelling to avoiding customer judgment, here are 12 answers to the question, "Can you share the most important reasons authenticity is essential for modern branding?" Enhances Brand Storytelling Authenticity is crucial to contemporary branding, as it improves a brand's capacity for storytelling. When a brand

16 Steps to Create a Winning Content Marketing Strategy From focusing solely on your customer's needs to taking inspiration from adjacent businesses, here are 16 answers to the question, "What are the most effective steps to take when creating a winning content marketing strategy?" Be Relentless in a Customer-first Focus Why are customers seeking your

The Role of Brand Voice and Tone in Building a Unique Brand Identity From building association in customers' minds to growing trust through the years, here are 11 answers to the question, "Can you share some helpful ways your brand voice/tone plays in building a unique identity?" Associates Character Traits With Your Brand Brand voice